ASC Biathlon - Directions
How to get here from there...
---
Last Update - 16 July 2001
---
Verbal directions:
The event site approximately 10 miles west of Truckee, California, and 40 miles west of Reno, Nevada on the south side of I-80. From either east or west bound I-80, go to the Boreal Summit Ski area located right at Donner Pass. The Auburn Ski Club is at the west end of the Boreal parking lot.
Map of the immediate vicinity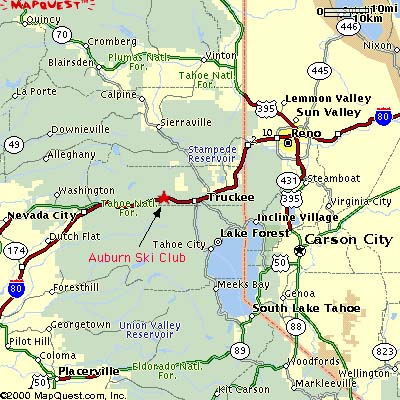 Send comments to Allen Takahashi at: allenbt@biathlon.net
---
Back to the Biathlon Home Page